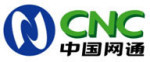 Last month the Chinese government unveiled plans to restructure the national telecommunication industry to create more competition and to stop monopolization trends in the market. The plan urges the country's six telecom providers to combine into three groups.
On June 2nd China Unicom and China Netcom pressed ahead announcing a multi-billion dollar merger, marking the first move after the government called for action. China's No. 2. mobile phone operator China Unicom plans to acquire fixed-line provider China Netcom in a share swap. The merged group will have a market value of US$63.28bn. Separately, China Unicom will sell off its CDMA mobile network to China Telecom, the country's biggest fixed-line operator, for US$15.86bn.

Background of the deal is to strengthen China Unicom and China Telecom and enable them to compete with China Mobile, the world's largest mobile provider, through providing integrated services. China Telecom could grow the acquired mobile business with its current fixed-line customers and China Unicom could expand its current mobile business with the new fixed-line subscribers.

The merger is expected to be completed in October this year after the shareholders' conferences in September.