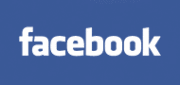 Social Networking Service Facebook has announced the launch of a Japanese language version of its website and services. At a news conference on May 19th, Founder & CEO Mark Zuckerberg expressed hope that more Japanese people will utilize the site, which he said is highly safe, to share information with friends.
Facebook again turned to its users and asked them to translate its site into Japanese. About 1,400 users contributed and more than 30,000 translations have been submitted. Already the German and Spanish language sites have been translated with the support of its users.
So far, Facebook has not been highly popular among Japanese Internet users. The unavailability of a Japanese language version has constituted a major barrier. Zuckerberg is confident that Facebook will draw in Japanese users because its offerings are different from its rivals. One such difference is that Facebook users provide their real names, which has made the site more trusted.