Meet us at Web 2.0 Expo San Francisco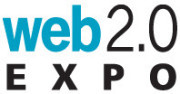 Web2Asia will attend the Web 2.0 Expo San Francisco, which happens April 22-25, 2008 at Moscone West.
Web 2.0 Expo is a conference and tradeshow for the rapidly growing ranks of designers and developers, product managers, entrepreneurs, VCs, marketers, and business strategists who are embracing the opportunities created by Web 2.0 technologies. Web 2.0 Expo features the most innovative and successful Internet industry figures and companies providing attendees with examples of business models, development paradigms, and design strategies to enable mainstream businesses and new arrivals to the Web 2.0 world to take advantage of this new generation of services and opportunities.