Upcoming events April 2008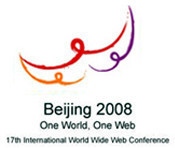 Web2Asia's got a packed schedule ahead for April. We will start off with the Re:publica 08 in Berlin on April 2nd, followed by The Next Web 08 conference in Amsterdam a day later, then the Future of Web Design in London on the 17th and the I-Techpartner meeting in Stockholm on the 28th. For Asia the WWW2008 in Beijing is on our agenda.
Let us know if you want to meet up with us on any of these events!