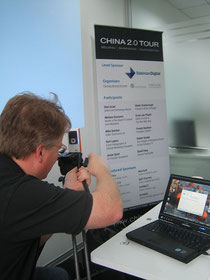 The Chinabusiness Network, CNReviews & Web2Asia yesterday kicked off the China 2.0 Blogger Tour with first pre-sessions in Beijing and Shanghai. Official start of the tour will be tomorrow Monday Nov 10 in Beijing. For details check www.china20.asia and follow us on hash tag #china20.
Yesterday afternoon we had a great session at the Web2Asia office with Robert Scoble & Rocky Barbanica from FastCompanyTV meeting local Shanghai entrepreneurs & investors. Check out Robert Scobles Kyte recordings here, a blog post about his learnings here, some pics from Christine here and our Web2Asia Flickr set here. Additionally Danwei made a video interview with Robert Scoble on his China experience here.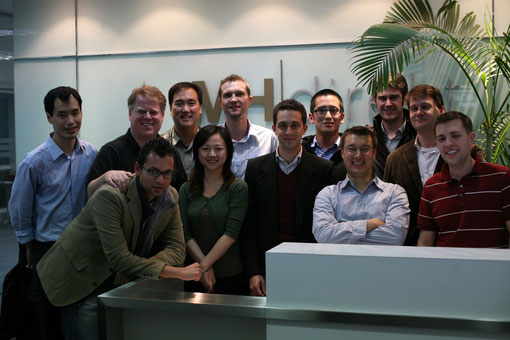 At the same time in Beijing Shel Israel was on guided tour through Beijing & to the Great Wall with Eliott Ng & David Feng from CNReviews plus a bunch of local tech guys.
Check out Shels first blogpost out of China here and pics from Elliott here.