China 2.0 Blogger Tour - Guangzhou Day 1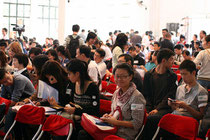 After successfully retrieving Shel Israels passport and changing his flight schedule, he, David Feng and Elliott Ng had already flown into Guangzhou last night to meet with Robert Scoble and Rocky Barbanica. The rest of the China 2.0 Blogger Tour followed this morning together with Markus Fuhrmann from Web2Asia to attend the yearly Chinese Blogger Conference. Follow the tweets at #cnbloggercon and see first pictures from Elliott Ngs photo stream here.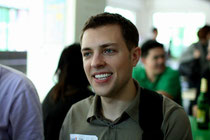 BloggerInsight conducts online focus groups with expert Chinese bloggers to provide clients the necessary information to make smart decisions. The network of bloggers spans a variety of industries and has been hand picked to represent some of the top, independent thinkers in their respective fields. BloggerInsight gives bloggers a new method for monetizing their knowledge while providing clients a cost effective way to get tailored, independent advice.
Morning Session
Afternoon Session