Chinese game operator The9 to lose WoW license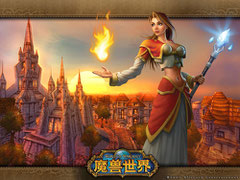 The9, a Shanghai-based online game operator, is about to lose its exclusive license to operate and distribute World of Warcraft (WoW). This was indicated by a internal memo to employees by The9's President Xiaowei Chen, reports newsportal Sina. WoW, which soon became mainland China's largest online game after its launch in June 2005, will in the future be managed by Chinese portal and gaming company NetEase.
The announcement led to an immediate 25% drop of The9's share price on NASDAQ. WoW contributed 94% of The9's Q4 2008 revenues. At the same time NetEase is reported to having spent around RMB 200 Million (US$ 30 Million) for WoW infrastructure already.
The9's WoW license will expire on the 8th of June. For more information and Mr. Chen's full announcement, refer to http://news.cnblogs.com/n/46010/ (Chinese only)