Baidu signs strategic partnership with Chinese MMORPG 'Genghis Khan'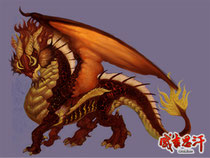 Back in 2008 Baidu launched its online gaming platform wanba.baidu.com. Now, the Chinese search engine giant has announced a strategic partnership with online gaming company Kylin for their long anticipated MMORPG 'Genghis Khan'.
Beijing based Kylin started development in 2007 and has so far spent RMB 100 Million (US$ 14,7 Million) in producing the game. The company hopes to benefit from Baidu's large user base and their strong media presence. Baidu on the other hand expects to win a substantial share of the online gaming market. So far, the game is still in beta and reached a maximum of 15,000 concurrent users. It is expected to launch on April 29th 2009.
See original article by IT168 here http://d1.it168.com/show/16192.html (Chinese only)