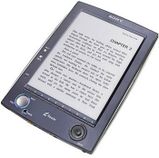 The Chinese eBook portal du8.com, together with the industry observer CBBR have just released the 2008 China eBook Market Development Report. Here are some of the results:

Total sales income from eBooks in 2008: RMB 226 Million (US$ 33 Million), 33% increase compared to 2007
Total number of Chinese eBook readers in 2008: 79 Million, 34% increase compared to 2007
Mobile application for eBooks increased by 366% in 2008
A current problem faced by eBook providers is the lack of an industry-wide standard. The goal proposed by the report is to develop and promote China's own UOML standard and integrate it with the international OASIS Standard developed by Semi.
Original article by China News (Chinese only)