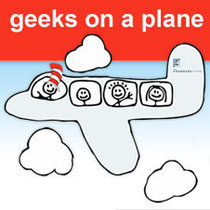 Organized by Web2Asia, The Founders Fund and Dave McClure are inviting international investors and tech entrepreneurs on a 10 day orientation tour of Tokyo, Beijing and Shanghai's Internet, Mobile & Gaming sector. The tour will take place from June 8th to 16th 2009.
Please click here for details on the itinerary and how you can get involved: www.geeksonaplane.com.
Objectives:
Gain insight into tech & innovation trends coming out of East Asia.
Meet the startup & tech community in Tokyo, Beijing & Shanghai.
Understand the current investment climate in each respective city.
Participate in a pro-entrepreneur and pro-investment initiative during a tough global economy.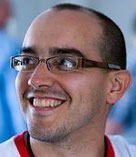 Itinerary:
Each tour stop in Japan and China will offer the opportunity for our tour attendees to connect with the hottest local tech companies, start ups, entrepreneurs and investors via the following formats:

Tokyo 2.0
Startonomics conference
Startup2Startup dinners
Geeks On A Wall (Great Wall Hike)
Barcamp Shanghai
VIP dinners and cocktail receptions
Break out sessions & individual appointments
Geeks & Glamour After Party - Geeks On A Plane, TEDxShanghai and the Shanghai International Film Festival. By Invitation Only.
If you are a local or international entrepreneur, startup, angel investor or VC - this is an excellent and rare opportunity to connect with cross border counterparts!