Posts tagged with "portal"
26. March 2009

Daily Economic News today revealed that the Chinese video hosting service Pomoho silently relocated its HQ from Beijing to Hangzhou. There the company apparently will receive around 6 Million RMB (900.000 US$) in funding through a newly set up "Government Venture Capital Fund" from the Hangzhou city government. Additionally, Pomoho is expecting to raise another 10 to 20 Million US$ in foreign investments, mainly from their previous investor, an undisclosed Singaporean Venture Capital Company....
20. March 2009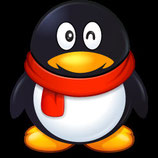 Tencent, who among other services operates QQ, the most popular instant messenger in China, or Qzone China's (or maybe even the world's) largest SNS, yesterday accounced that it will soon open up for third-party applications (original Chinese news report by Sohu here). This announcement came after several other Chinese Internet companies recently opened their respective platforms. Tencents CEO Pony Ma stressed two points for applications to be allowed: innovative products and high security...