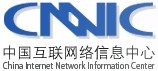 The China Internet Network Information Center (CNNIC) has just published their mid-year statistical survey report on the Internet Development in China:
The Number of Chinese Netizens increased by over 40 Mil during the first half of 2009, representing a 13.4% growth rate compared to 2008. By June 30 2009 the total number of Chinese Internet Users has reached 338 Million, which represents a penetration rate of 25.5%
320 Mil (or 94.3%) of all online users have broadband access
155 Mil (or 45.9% of all netizens) use their mobile devices to go online. In the first half of 2009 this number increased by 37 Mil. 28% of these Mobile Internet Users are considering to use 3G in the second half of 2009.
The number of Rural Netizens surpasses 95 Mil, accounting for 42.7% of the total online population, 15% growth alone during the past half year
Although security software is installed on 82.4% of all devices, security still remains a huge problem with 195 Mil Chinese experiencing Viruses/Trojans and another 110 Million becoming the victim of Account/Password Fraud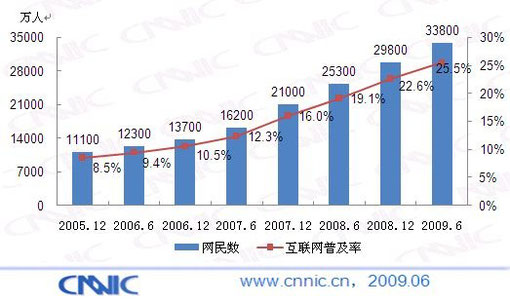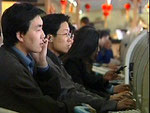 Entertainment, Online Research & Communication account for over 50% of all online activities while levels of Online Shopping & Payment are still comparatively low. Online Gaming grew by 30 Million users and in total 181 Million Chinese netizens now write their own blog. Here is a more detailed ranking of what Chinese people are actually doing online:
Music: 85.5%
Network News: 78.7%
Instant Messaging: 72.2%
Search Engines: 69.4%
Video: 65.8%
Online Gaming: 64.2%
Email: 55.4%
Having Blogs: 53.8%
Forum/BBS: 30.4%
Online Shopping: 26%
Online Payment: 22.4%
Online Stock Speculation: 10.4%
Travel Reservation: 4.1%
The majority of Internet users with over 60% are still in the age group of 10-29 although users between 30-49 are slowly catching up. 31.7% of Chinese Internet users are students. 81.5% of all users earn less than 450 USD/month. 23.5% even earn no more than 75 USD/months.
The report also touches some ethical implications of the rapid Internet growth in China. While people in general believe the Internet broadens their horizon (90%), allows them to save time (81.6%) and facilitates information sharing (78.5%), the report also points out that 1 out of 6 Users has the tendency to become an Internet addict. 77.5% believe their life is invariably linked to the Internet. The average hours per Internet users spent online per week has for example risen from 16 to 18 hours in the last 6 months.
Interesting to note is also that 84.3% of all Internet users consider the Internet the most important and most trustworthy source of information.
Also check out Sinotechs post on this, which links to some additional interesting ressources.