CHINA E-COMMERCE MARKET ENTRY & CONSULTING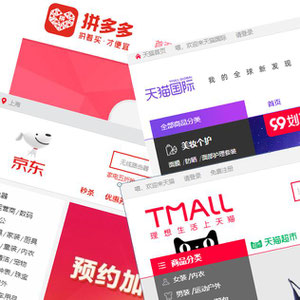 China E-Commerce Market Research & Consumer Insight
Consumer insight and target group segementation is the key to developing a true China multi-channel strategy. We can work with your existing research house or lead ageny and complement their existing research insights or perform our own research.
Primary & secondary research to undestand the underlying motivation why Chinese consumers will want to buy your products online and through which channels.
Mapping out the online consumer journey for your brand, product or servic.
Developing personas and creating customer segements of your existing and potential online buyers.
China Online Competitor Research & Benchmarking
We can also give a detailed analysis of operations of your close local Chinese or international competitors in China through their stand-alone shops (encompassing their entire value chain, product strategy, investment/marketing spend, marketing tactics, etc.), also detailing the entire value chain and success models.
Competitor benchmarking
Competitor digital marketing & promotions analysis
Mystery shopping
E-Commerce Vendor Screening & Selection for China
If you decide not to work with our one-stop-solution, but appoint us China E-Commerce Lead Agency to manage all involved partners we can identify the right local fulfillment and 3PL vendors to carry out all the back end, payment, customer service, warehousing and logistics tasks. We can help you make the right connections, ensuring your brand/product is delivered & presented to the consumer in the way you want it to be and integrated with your overall retail and digital marketing strategy.
Development of RFQ documents for your specific needs
Web development, Fulfillment & carrier vendor screening
Vendor SWOT analysis and recommendation
Multi-Channel Strategy Development for your China E-Commerce Sales
Analysis and assessment of the suitability of each Chinese E-Commerce channel for your respective brand and sales targets: Taobao Tmall, 360Buy/Jingdong, Amazon China, shop.QQ, Chinese multi-brand online retailers, China private sales shopping clubs, group buying websites, etc.
Recommendation of tailor-made multi-channel strategy to maximize sales but balance brand positioning and customer experience.
Setup & design of China standalone transactional site, store on third party platforms like Tmall or sales management on JD,Little Red Book or Pinduoduo
Integration of E-Commerce with your China Offline Retail & Digital Marketing Strategy 
Merchandising, pricing and marketing analysis & strategy development to maximize overall sales and synergy effects, by at the same time minimizing channel conflict and sales cannibalization.
Integration of offline POS & CRM tools (e.g. customer loyality card, club memberships, etc.) with your China E-Commerce solution
Contact Form: Send Us A Request