SET UP TMALL STORE & CHINESE eSHOP DEVELOPMENT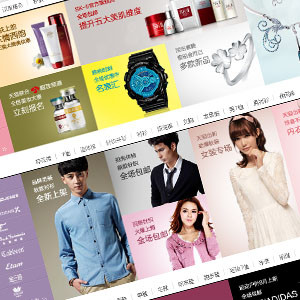 China Webshop/eShop Localization, Development & Design
Consulting on best technology and system integration strategy for launching a stand-alone E-Commerce shop for China
Localization of your international webshop based on your global eShop/CMS solution or re-development based on local Chinese eShop platforms. We are experienced working with: Magento, osCommerce, OXCommerce, IBM Websphere, Demandware, ShopEX, ECShop and several more local and international eShop platforms incl. custom developed Java-based solutions.
Front-end shop design & China User Interface (UI)/User Experience (UX) optimization based on local best practices and validated benchmark data
Integration of local functions: Chinese checkout & payment solutions (Alipay), online chat, China trust symbols, etc.
Support in ICP licence registration, setup of China hosting & Content Distribution Network (CDN) solution
System integration with Order Management System (OMS), CRM, Point-of-Sales system (POS), etc.
Tmall Taobao Partner: Setup & Design of Taobao TMall Shop
How to setup a TMall store: consulting & management of T-Mall setup process - multibrand retail store or TMall flagship store
Front-end TMall design & shop decoration
Integration with your China order management & backend system
Taobao TMall merchandise management
Tmall marketing and Tmall advertising - online marketing services: TMall search result optimizaiton (SEO), pay-per-click (PPC), display banner advertisement, email & SMS marketing, TMall specific promotions
Multi-Language Client Servicing: Tmall Agentur, Agence Tmall
Tmall store setup process click: Tmall & Tmall Global Store Setup Process
Setup & sales management on other China E-Commerce platforms: 360Buy, Amazon, shop.QQ, etc.
Consulting on best multi-channel sales strategy for your brand in China across all misc. available platforms & online multi-brand retailers
Support & consulting in setting up shop or selling on 360Buy, Amazon China, shop.QQ, etc.
Merchandise management