CHINA DISPLAY BANNER MEDIA PLANNING & BUYING (CPM)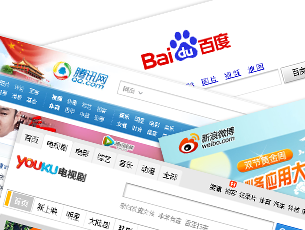 Define Your China Target Audience
You probably know that your offline audience can be very different from your online TA. Before we attack which Chinese digital platforms to advertise on, it's important we help you identify where your business is coming from, where the potential for increased business lies, which markets offer the greatest opportunity and where that target audience of Chinese consumers or business is.
Define Your Digital Media Objectives
Brand awareness, increased sales, one-off promotions, launch - all have different objectives and different mixes of how to be approached. We guide our clients in setting clear KPIs for each stage of the consumer journey and the paths to how we can reach and continually further their performance benchmarks in China. 
Defining A China Media Solution
Reach, frequency, time schedules work best with different media. We help you optimize the ROI of what is bought, factoring in budget, type of medium (SEM, online display, retargeting/remarketing, eDM, etc), quality of the medium (target audience, CP, etc), and how much time and space is wanted. We can also localize your creatives or design & text new ads and banners, specifically for the Chinese market.