The Actionscript Conference 2009: Singapore Sept 14-15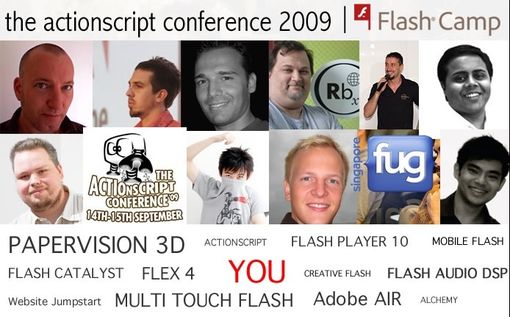 Interested in Actionscript and Web 2.0? Always wanted to make a trip to Singapore? September would be a good month: Additionally to the Social Networking World Forum Asia Sept 22-23, the city will also host The Actionscript Conference (TAC) on Sept 14-15 at the NTUC Auditorium.
TAC is a community conference with the focus on Flash Platform. Attendants will see themselves immersed in a day of learning, knowledge exchange, and networking. TAC aims to bring topics on Actionscript 3.0, Flash development, Enterprise Flex 3 and 4, AIR, Integrating of Flash and other Platforms, and building Rich Internet Application to its audience.
For more information, please visit http://tac.sg or follow the event on Twitter @tacsg