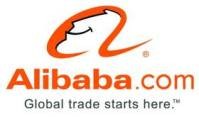 Last weekend Web2Asia's George Godula had the the opportunity to attend Alibaba Group's 10 year anniversary celebration, dubbed the "Alifest".
Alibaba is best known for its international B2B e-commerce and sourcing market place Alibaba.com, but also operates Taobao – the "eBay of China" and largest C2C Internet retail web site, Alimama – an online advertising exchange and affiliate network – as well as Alipay, China's most popular third-party online payment system modelled after Paypal but offering additional features such as escrow services.
Alibaba's chairman Jack Ma, a former English teacher, founded Alibaba in 1999 out of his Hangzhou apartment. Ten years later the company has grown to China's second largest Internet company, after digital entertainment giant Tencent. His company Alibaba.com's 2007 IPO on the Hong Kong stock exchange was the second largest Internet offering ever after Google's debut on NASDAQ in 2004.
Since 2005, Yahoo! is a strategic shareholder when it acquired 39% of Alibaba Group for US$ 1 billion. In return Alibaba operates the portal Yahoo! China, but the secondary role Yahoo! China plays for Alibaba became evident when Ma shared his vision for the next 10 years of Alibaba during this weekend's press conference. This was once again underscored yesterday when Yahoo! sold $150 million worth of shares in Alibaba.com.
Jack's dream is to focus on empowering and encouraging small and medium sized enterprises (SME's) across the globe and it centers around 3 major goals for the next 10 years:
Goal 1: 10 million people "work at" Alibaba
By "working at" Jack symbolically referred to millions of SME entrepreneurs that will not literally be employed by Alibaba but are turned to "netrepeneurs" and independently utilize and work online with Alibabas trade platforms and software solutions:
Alisoft was established in January 2007 and offers software as a service solutions for SME's. In July 2009, Alisoft was merged with Alibaba Group R&D Institute to lay a solid technology foundation to further develop Alibaba Group's businesses. At the same time Alibaba Group this weekend announced the establishment of a new subsidiary focusing on cloud computing. In the medium run, it is evident that Alibaba will strive to emerge as a leading software solution provider for SME's, eventually competing with Western players such as Salesforce.com.
Goal 2: 100 million new jobs created worldwide by Alibaba
A megalomaniac target at first glance, this could very well become reality when considering Alibabas resources and Jack Ma's obviously wide-reaching personal connections that became more apparent to me through the course of Alifest.
In May 2007, Alibaba.com introduced the Ali-loan program offering financing to small Chinese businesses in partnership with leading Chinese banks. This model was now hinted to be extended across other countries in cooperation with Muhammad Yunus' Grameen bank. The second corner stone to achieve this goal involves Alibabas training department, Ali-Institute that was upgraded this July to become a new profit-oriented business unit under Alibaba.com.
During the cleverly staged Alifest program speakers such as Nobel prize winner Muhammad Yunus, former president Bill Clinton (both over video) and Starbucks CEO Howard Schultz underpinned the importance of fostering SME development across developing nations and endorsed Alibabas global efforts. This is quite remarkably for a Chinese company. Provided, you still consider it as such: "In 10 years we wont make differences between local or international companies any more, but only between differences in integrity", Jack Ma said during his speech this weekend.
All points considered Alibaba is indeed in a powerful position to shape the worlds economy in the coming decade. Taking Alibabas already undisputed status among SME manufacturers in what is soon to become world's largest economy, even the third proclaimed goal by Jack Ma can seem plausible: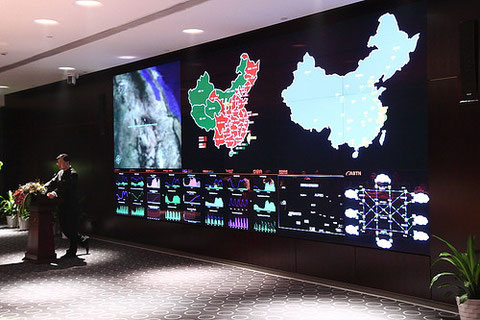 Goal 3: 1 billion people trading on Alibaba Group's platforms
The roadway to Alibabas most eager goal was visualized to us impressively when Alibaba.com's CEO David Wei gave us an exclusive tour of his company's new headquarters. (Which by the way also has a basketball court inaugurated by another of Jack Ma's friends Kobe Bryant, who was also present in Hangzhou this weekend)
David presented us Alibaba's realtime trading statistics generated from the three pillars of its business: international trade, domestic Chinese wholesale and domestic Chinese retail. (the according graphs can be seen in the picture above from left to right).
During the time of our visit last Friday evening at around 7pm Chinese time, 2.87 million concurrent users were active on Alibaba.com's B2B portal. According to David the daily average concurrent user number is 4 million, around 10% of its 42.8 million worldwide registered users. The groups domestic C2C e-commerce marketplace Taobao holds around 78% of the online consumer market in China. As of mid-2009, it served 156 million registered users. Transaction volume on Taobao reached nearly US$ 11.8 billion in the first half of 2009, and by that exceeded the largest retailer in China in transaction volume during the same period.
David continued to say that "Alibaba's combined trading statistic give us 3-6 months lead time to predict Chinas domestic trade and export volumes". These are without doubts immensely powerful insights to possibly the biggest driver of our current world economy. Not without reason, Alibaba's founder Jack Ma was one of the first to recognize the economic downturn in February last year, when he predicted "a though (economic) winter is coming, dark clouds are forming and the thunder is coming closer" during the annual Alibaba all-employee conference. "Today, the darkest period for Chinese exporters is over", Alibaba's CEO David Wei confirmed to us.
I asked David to tell us more about AliExpress – a new international wholesale platform for small-sum orders from its Alibaba.com database of Chinese manufacturers. He confirmed "the platform is still in beta but bound to launch in rather weeks than months from now". The service offers minimum orders as low as 1 item, escrow payment and delivery with full tracking. Advertising "factory prices on even the smallest orders" the service is de facto a B2C marketplace just like Amazon and in part eBay that connects the Chinese manufacturers on Alibabas existing B2B portal Alibaba.com with the US consumer market. It will also be the first international roll out of Alibaba's online payment and escrow system Alipay now competing with PayPal China in fight for Chinese SME merchants. Alipay currently facilitates about 4 million online payments worth up to US$100 million per day. It surpassed 200 million registered users in early July 2009.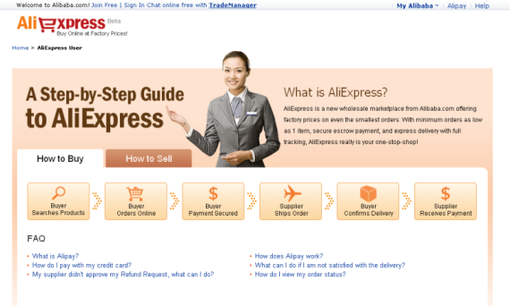 With AliExpress the company for the first time attacks eBay directly in its home market. In China the US company already lost against Alibabas Taobao, giving up its domestic eBay platform and partially selling it to Chinese Internet group TOM Online in 2006. Not included in that sale, however was eBays and PayPals cross-boarder business of Chinese merchants selling to US consumers, that continues to be operated by PayPal China itself. This remaining eBay asset is now under serious threat, with Alibaba entering the B2C export business.
The move nevertheless comes with many risks for Alibaba. Only in December last year, Alibaba's competitor Global Sources Direct, a division of NASDAQ-listed online sourcing platform Global Sources, announced it would discontinue its wholesale services. The platform was established in 2005 as a joint venture between Global Sources and eBay. A major part of the failure was attributed to the fact, that in such a cross national market place setting, it is impossible for its operator to guarantee quality, availability and delivery times. Instead it has to rely on the goodwill of its merchants, which in a developing market like China is a huge challenge. It remains to be seen how Alibaba can solve this problem better than its competitors.
Additionally to its international challenges Alibaba Group is under constant attack from rising Chinese rivals such as Baidu's new C2C e-commerce platform Youa. Since the end of last year China's number one search engine Baidu.com has blocked all Taobao merchants offers in its natural search results, leading to a huge loss of search volume. In retaliation Alibaba Group, previously one of the biggest ad spenders on Baidu, stopped all its PPC campaigns.
In the "Art of War", Chinese military strategist Sun Tzu writes "concentrate your energy and hoard your strength". However, Alibaba's Jack Ma seems to ignore this advice by competing on multiple battlefields both at home and abroad, potentially stretching his company's resources too thin. Yet the man reinforced his modesty in yesterdays closing speech when he said "looking back we are now a big company, but looking ahead we are still a very small company". Having seen Ma passionately in action this weekend, it is clear that he's lost none of the tireless energy that has made him successful, instead gaining in charisma and determination that will be necessary for the next 10 years ahead.