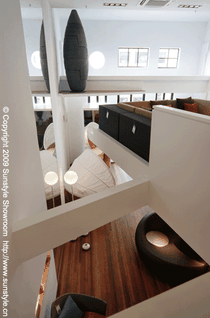 Our friends from the Japanese tech blog Asiajin will hold their first meetup in Shanghai this Saturday, July 24th to bridge the startup communities of China and Japan. Location will be the fancy Sunstyle showroom at Red Town.
Two industry experts from Japan will talk about the Japanese startup industry and their own startup experience, followed by Q&A and networking session. Please register under the eventbrite link given below - seats are limited!
Speakers:
Shunichi Arai: Situation and recent trends of web startups in Japan. Arai is a co-founder of Mogura Inc, a small startup which is providing business contact management system. He is also a co-founder of Asiajin.com, Japan's leading English media which provides news from Japanese IT and Web industries. He will talk about the latest situation and trends of Japanese web industry.
Shinsuke Tabata: Tabata is a co-founder of Nulab Inc. Their new software called 'Cacoo' is a realtime collaborative web-based drawing tool. Cacoo is already featured in many media such as TechCrunch, Mashable and The New York Times. He will talk about his own experience on starting up in Japan.