E-Commerce
E-Commerce Giant Alibaba Relaunches Their IM Mobile App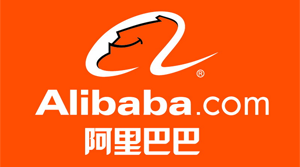 Chinese Online Company Alibaba have released a completely new version of their mobile IM app. As it is popular from other services in China, the app now supports sending voice snippets & LBS to find users nearby. What makes the app particularly interesting, is that the service is connected to their B2C e-commerce platform Taobao. The app allowes brands on Taobao to stay in touch with their customers, by letting them check order stati, make announcements or similar actions. Alibaba expects the app to have 15 million users by the end of 2012.
Source: Tech in Asia
SEO/SEM
360 Search overtook Sogou
The Chinese software company Quihoo launched its own search engine called 360 Search. While Google used to be the default search engine on Qihoo's hao 360 portal (hao.360.cn), they have now replaced it by 360 Search. 2 technology news sites published data that show that 360 Search overtook Sogou and has become the second largest source of traffic behind Baidu. IT expert Wu Hongshed says that 360 Search has already surpassed Google in terms of market share in China.
Source: Huxiu
E-Commerce
Reorientation of Alibaba's salesman
Alibaba has quietly begun the restructuring and integration of the business and personnel. They are stepping up its reduced sales despartment and established an online operations team responsible for previously part of the telemarketing business. Top salesman are reorientated to operating positions because the huge B2B department has gradually become cumbersome.
Source: IT Feed
E-Commerce
Group Buying Business Not Only Struggling In China
Groupon, the western platform for group buying is having trouble, since theire stock went down to 75%. This happened, because early investors have sold their stock and so on last Friday the stock closed at $4.75. Still, the early investors have made a fortune with Groupon stock: Investor Mark Anderson from Silicon Valley has made a net profit of $14 million from selling his shares. It seems that not only in China, but on a global scale, group buying services are seriously struggeling. According to a report of the Chinese E-Commerce Research Center, 2.859 group buying sites have closed in the past six month.
Source: tech.qq