China E-Commerce
China's Online Shopping Market Reached RMB 268 Billion
In the second quarter of 2012, China's online transaction reached RMB 268 billion, a 17.6% increase compared to Q1. C2C online shopping sites contributed to 67% of total market share. However, B2C transactions increased dramatically – up by 44% (RMB 89.4 billion) compared with Q1 and by 143% compared with Q2 2011 Western brands and companies should keep an eye on China's e-commerce – where there are now 210 million online shoppers!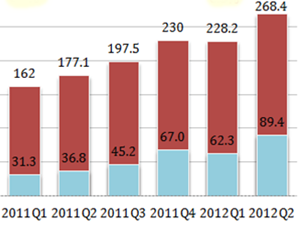 China E-Commerce
97% China's Netizens Using Micro-blogs Vs Other Social Media
Consumer research company Nielsen, reveals 97% of China's netizens prefer micro-blogs compared to other social media, while around 70% prefer SNS and 10% go for LBS. 66% of connected consumers are both Micro-blog and SNS users.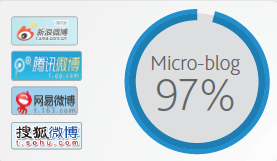 China E-Commerce
China Pushing Forward The Mobile Internet 2012
In recent years, Asia has seen 192.5 percent growth in mobile internet traffic, and with over a billion mobile subscribers, China has helped Asia mobile web the way forward of smartphones and 3g connectivity.
Source: Tech In Asia
China E-Commerce
360buy In Potential Move To Launch Overseas
360buy, China's second-largest e-commerce website, has started the public beta English version of their website, selling products to overseas buyers. 360Buy plans to sell their products in the regions of North America, France, Germany, East Europe, Australia, and South-east Asia. The company hired Kate Yingchun Kui as vice president earlier this year, a former Meryll Lynch bank director would indeed help in a move to potentially list overseas.
Source: China Tech News