Posts tagged with "Kaixin001"
14. April 2009

Netease reported today that China's popular SNS Kaixin001.com hopes to receive 20 Million US$ in additional funding from its second round of investment. Apart from initial investor Northern Light Venture Capital, rumor has it that Shanghai-based Qiming Ventures will join in for this round. This news is quite startling as local media expected Beijing-based Ceyuan Ventures to close the deal. Netease reports Qiming's Managing Director's reaction on the matter to be: 'No Comment'. Link to original...
07. April 2009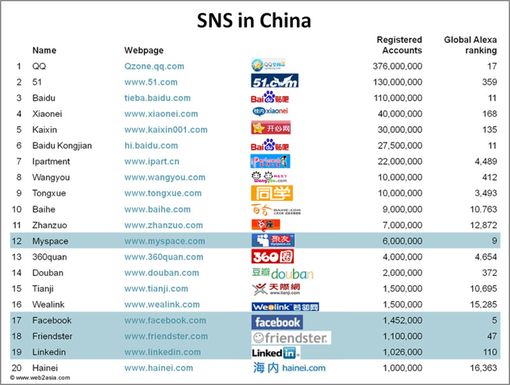 The following is a reprint of our recent guest post on Techcrunch. A big thank you goes out to David Li and Richard Yu, who wrote on this article together with Web2Asia's George Godula. Additionally we would like to thank Season Xu, Keso, Herock and Web2Asia's Michael Hohenwarter who also contributed to this article. Despite China's massively growing internet market, international giants like Google and Facebook are having trouble making gains with the 300 million Chinese online users. China's...