Posts tagged with "mobile"
23. October 2009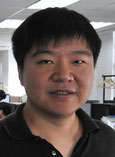 After our Geeks on a Plane Tour, one of the participants Adrian Bye was so thrilled that he decided to stay in China for another 2 weeks to do some 1:1 interviews with Chinese entrepreneurs. Adrian runs MeetInnovators, where he publishes interviews with founders and CEOs of web-based companies. Today's interview is with serial entrepreneur Nick Yang. The full transcript and mp3 files of this interview can be downloaded on Adrians CEO interview ressource http://www.MeetInnovators.com here.
27. April 2009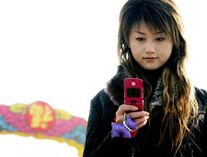 China's Ministry of Industry and Information Technology (MIIT) just released its Q1 Report on the Telecommunication Industry: China's total telephone subscribers exceed 1 billion. Mobile phone users reached 670 million, which is nearly double the fixed telephone subscribers. Alone in March, the net increase of mobile phone users nationwide was 10,551,000 - a new monthly record. Q1 2009 telecommunication industry turnover: RMB 587 billion (US$ 86 Billion), + 10,8%. Q1 2009 mobile & data...