Posts tagged with "tmall agency"
13. July 2020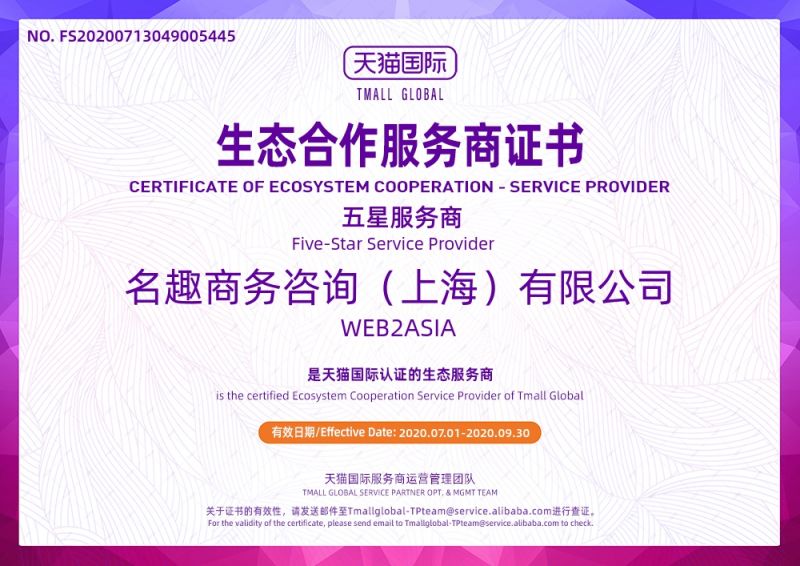 Web2Asia has been awarded 5 Star Tmall Partner (TP) by Tmall Global for the year 2020. This is the highest certification level for Alibaba Partners. We are extremely thankful for our clients' and Alibabas' trust to allow this recognition.
18. December 2018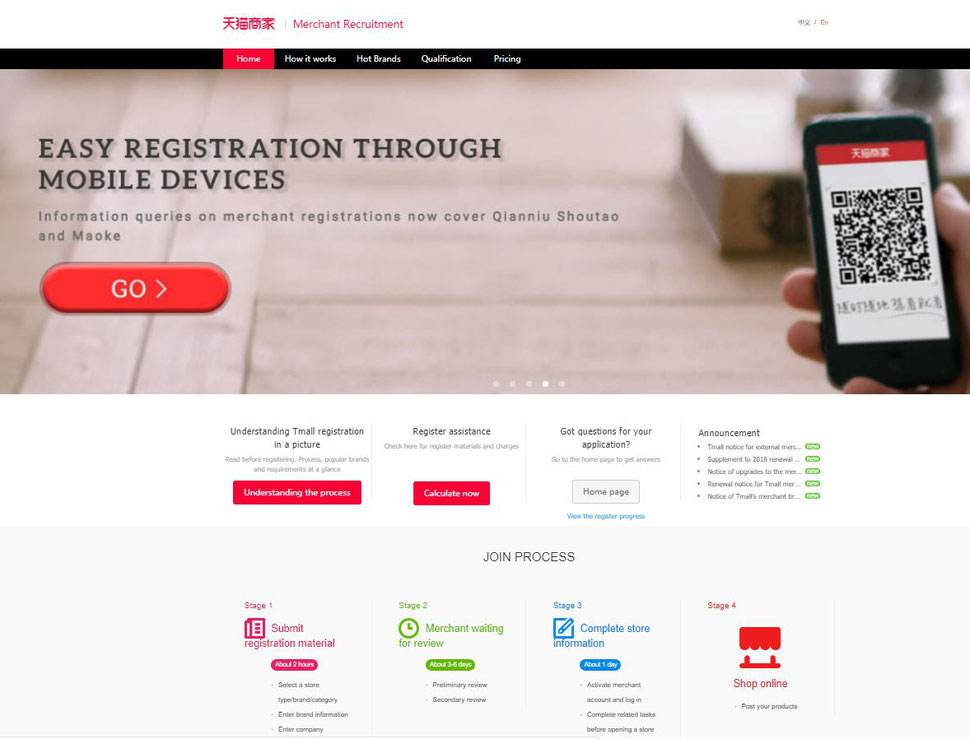 The entire Tmall store opening process for Tmall domestic and Tmall Global is now fully available in English language at https://pages.tmall.com/wow/seller/act/zhaoshang-en?spm=a223k.11631944.6107009570.4.bb7f4615uUtzAn&wh_language=en-US&acm=lb-zebra-14053-462070.1003.4.557679&scm=1003.4.lb-zebra-14053-462070.OTHER_14472755973720_557679 Also please remember that Tmall is an invitation-only platform. The list of invited brands is now also available in English here:...