ChinaMode Awards: Vote for your favorite Chinese Internet companies!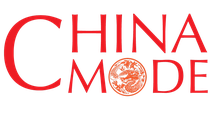 Similar to the The People's Voice Award (as part of the The Webby Award) China now has his own award honoring excellence on the Internet: The ChinaMode Awards. Initiated by Gang Lu and the OpenWeb.Asia Workgroup and supported by the 14 most influential Chinese tech bloggers, including: Appin, Williamlong, Web20share, Kenengba, Jandan, MobiNode, Webleon, Showeb20, Vista2.o, Yunkeji, Riku, Herock, China Web2.0 Review and MobiNode.TV the award aims to determine Chinas most important Internet companies in 8 categories such as most talked about website, best user experience & product design, most promising start-up, etc.
Starting today, you can now vote for your favorites in the Chinese internet space here: http://chinamode.org/ (Chinese only). The winners will be announced on January 25th 2010.