Posts tagged with "Facebook"
07. July 2009

As of today 8pm Chinese time Facebook seems not to be accessible from most parts of China Mainland anymore. On the China Telecom connection of our Shanghai office the service vanished around 7:45pm. In Beijing and Guangzhou the service is blocked as well, only Hong Kong reports that they can still access the website.
27. June 2009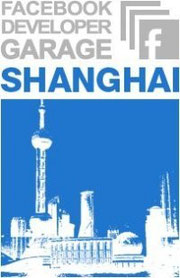 Today was the second Shanghai Facebook Developer Garage. Congratulations to organizer David Li for a full house at M1NT club and the following great speakers: Wei Zhu, Platform Engineer, Facebook Platform Are Mack Growen, Director, Playfish China, Design of Social Game Ellison Gao, CEO, Five Minutes, Development of Facebook Application Zhang Lijun, Openapilabs Use fbopen for SNS extension Wang Lin, Platform Architect, Taobao, Shop on Facebook, open platform mashup Loc Le, Director of Technology...