Posts tagged with "payment"
02. December 2009

This November PayPal opened its software platform to outside developers in a move designed to unleash a flood of creative uses for the online financial transaction service. With the new open software, called Paypal X (great domain btw: www.x.com), users won't have to type their username and password into a separate PayPal Web site in order to complete a payment. Instead, people will be able to sign into PayPal and make purchases, such as for example virtual goods, right inside a gaming...
09. October 2009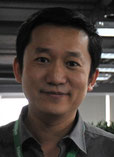 Welcome back after the Chinese October Holidays! Here is our next China Tech CEO interview from our Geeks on a Plane participant Adrian Bye. Adrian runs MeetInnovators, where he publishes interviews with founders and CEOs of web-based companies. The full transcript and mp3 files of this interview can be downloaded on Adrians CEO interview ressource http://www.MeetInnovators.com here.