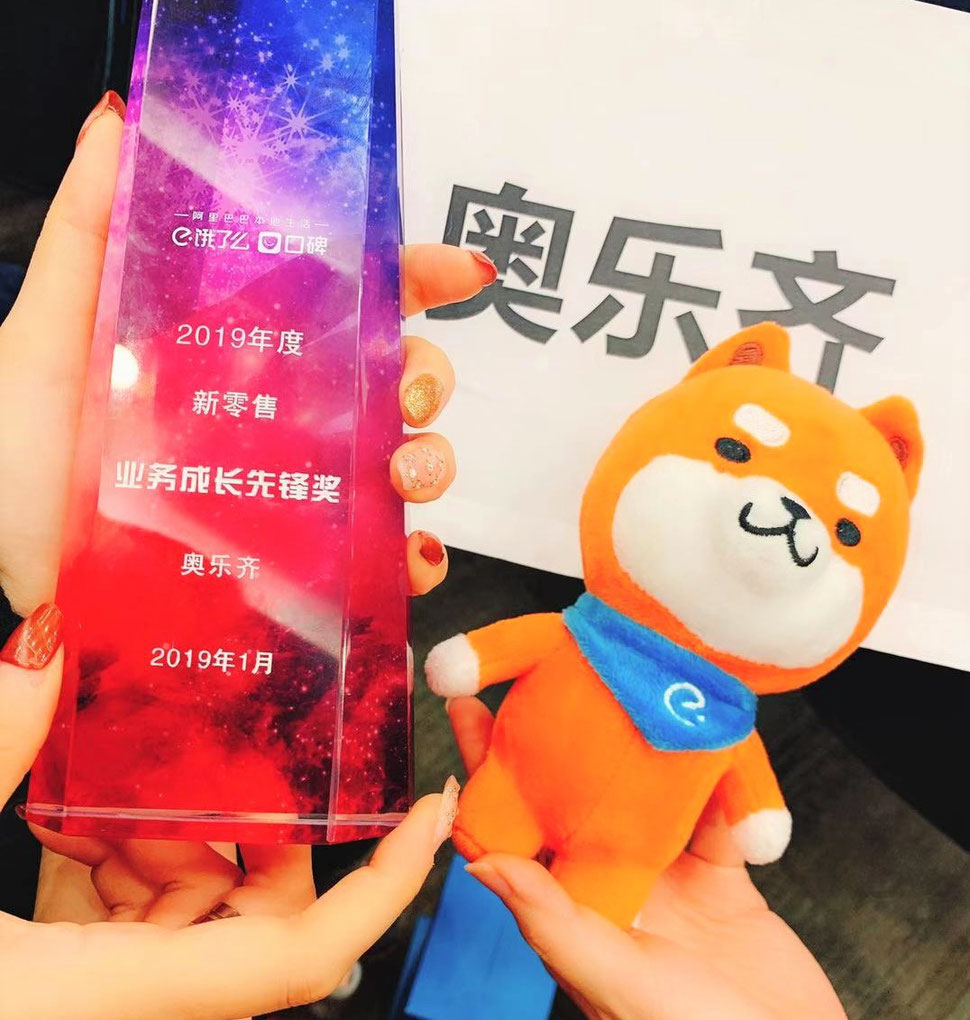 China "New Retail" E-Commerce done right:
Web2Asia launched and operated the "O2O" eCommerce stores for our client ALDI on the Chinese food & grocery delivery app ele.me from the get-go. We are now pleased to announce that our client has won the award for "Fastest Growing Merchant of 2019". Congratulations go to the entire ALDI China team!
Ele.me is Alibaba's "New Retail" e-commerce consumer app for online to offline food and grocery deliveries. ALDI currently maintains 5 stores in Shanghai, all of which - aside from regular retail locations - also act as delivery centers for online consumer orders through the ele.me app. This is in addition to ALDI China's Tencent WeChat miniapp which is also integrated with it's stationary retail stores as well as a presence on Tmall domestic and Tmall Global respectively through ALDI ecommerce flagship stores.